EU Shows Green Light for Carphone
Friday, July 3rd 2009
The green signal has been given by the European Union to the acquisition of Tiscali's UK broadband assets by Carphone Warehouse that was much awaited. The go ahead nod given by the EU was based on the assumption that competition prevailing in the segment will not be affected by the acquisition.
The acquisition of the assets, backed by a GBP236 million deal hammered out between Carphone and Tiscali UK, has been certified by the antitrust authorities of the EU that it complies with the antitrust laws of the Union. This, virtually eliminates the final obstacle on the path to the acquisition that is now free to be held on June 30.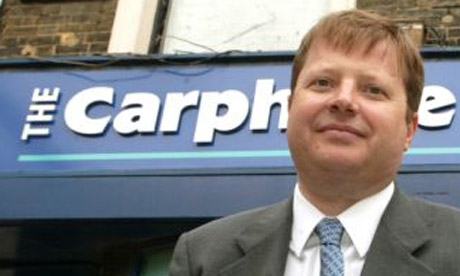 The acquisition, in another context, would make Carphone Warehouse's TalkTalk the second biggest internet service provider in the United Kingdom, only behind BT. The UK ISP, is expected to hit a residential customer-base of around 4.25 million. Although, the contract was inked back in May 2009, both the companies had been waiting for the official approval from the antitrust authorities of the EU to go through the final formalities.
Meanwhile, the chief executive of Carphone Warehouse, Charles Dunstone has asserted that the TalkTalk division of the company will split from the retail division Best Buy Europe, triggering widespread speculation that the company is planning for the split bucked up by the promising scopes of the Tiscali acquisition.
Related News
Saturday, February 11th 2012

Official launch of IXLeeds internet exchange on February 16th will help Yorkshire to benefit from improved broadband speeds. In September ...

Tuesday, July 3rd 2012

Most of the people, including the MP representing the county, feel that provision of super fast business broadband in rural ...

Tuesday, July 5th 2011

Yorkshire is all set to receive a funding of multimillion pound to be used to provide high quality broadband connection ...

Wednesday, April 11th 2012

Kijoma Broadband blames West Sussex County of utilizing broadband funds to provide broadband to regions that already have high speed ...