Sky Witnesses an Increased Customer-base
Sunday, October 25th 2009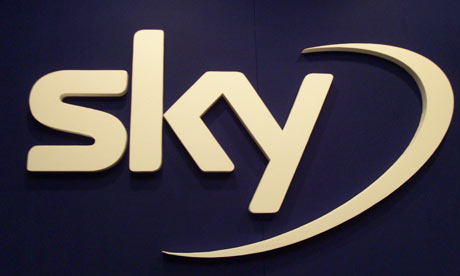 Sky broadband has claimed that their digital TV and home phone customer base has come up remarkably during the recent months. The broadband internet company feels that about 2.3 million people have their connections and about 1.9 million enjoy their home phone services. This has been aanounced by the internet service provider in its three month update with September 30 as the endline.
The company that offers some of the better broadband phone and TV bundle packages in the United Kingdom seems to have realised that there is high demand for Sky+HD over the past one year and it has 17 per cent of its customers signed up for their triple play bundles. Sky's Chief Executive Jeremy Darroch said on the refreshing developments for the company that even in the prevailing tough economic condition, there was an increase in the number of clients who opted for the services of Sky,
Darroch further went on to claim that by choosing Sky for broadband, telephony and TV, more customers save their money considerably. He added that the high definition TV service introduced by the company has significantly carried on with the tremendous performance, which has turned out to be another reason for the customers to join sky.
The financial status release has come up after news was revealed that Sky Player online TV service has been included on the newly launched Windows 7 platform of Microsoft.
Related News
Saturday, December 8th 2007

Every year PC Pro gives away Awards of excellence to various companies in IT industry. This year's winners of PC ...

Thursday, December 16th 2010

The broadband enabled television service led by the BBC, YouView is believed to prove successful in the year 2011, at ...

Wednesday, October 1st 2014

Xwavia has brought superfast broadband to Conwy and the first residential and business customers who signed-up can go live, on ...

Saturday, October 13th 2012

An ambitious but unique project called Tegola has started beaming from a college on the isle of Skye, to provide ...